Last year's garden included
carolina reaper peppers. FarmGirl was the
only one who dared eat them straight from the garden.
Our garden was planned by color. We planted
purple fruited plants. Our peas, peppers, kale, lettuce,
tomatoes, carrots, corn and beans were all purple.
Unfortunately, the garden did not produce as well
as we would have liked. This year
we are planting veggies that we know that we like
and that will grow well in our area. We are also looking
into planting tobacco to use as a natural pesticide thanks to information
shared by a high school friend, Ian Paddock.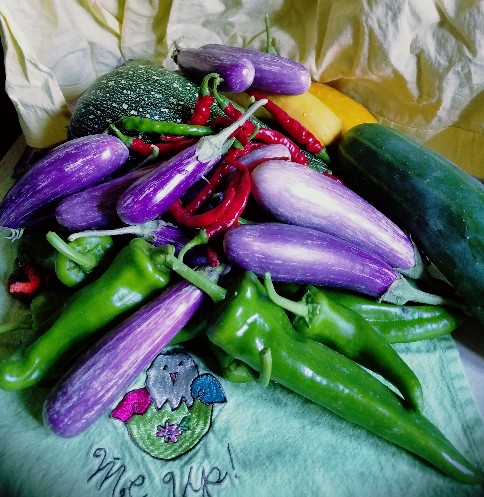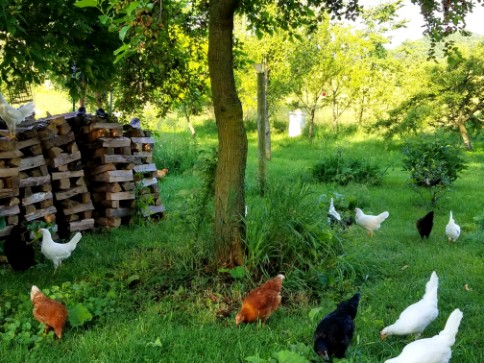 One of the best stories we have for our garden was Blond Wonder picking the biggest Oxheart tomato. He dug into the middle, munching away. He had his face buried in the tomato with juice dribbling down his chin onto his clothes, a brand new white tshirt. Handsome Husband said he was making a mess. Blond Wonder's response was, "It's juicy, Dude."
One of the things we learned from last garden season
was how to plant peas for a larger yield. Instead of using regular tomato
cages, we make our own from field fence cut to length and bent into a circle. We used these homemade tomato cages as our pea towers. It made harvesting the abundance of peas much easier as they were supported much better with the tomato cage structure.
Never a dull moment around Triangle K.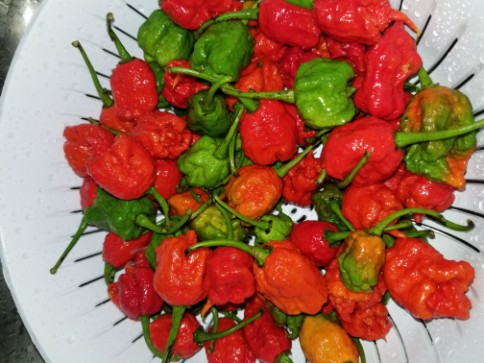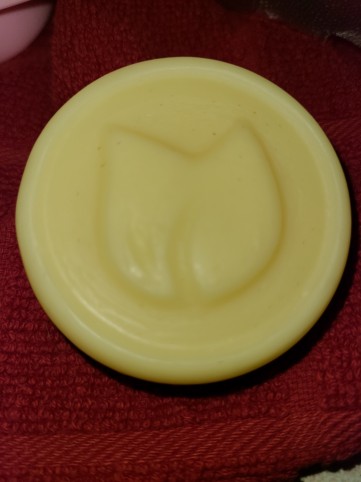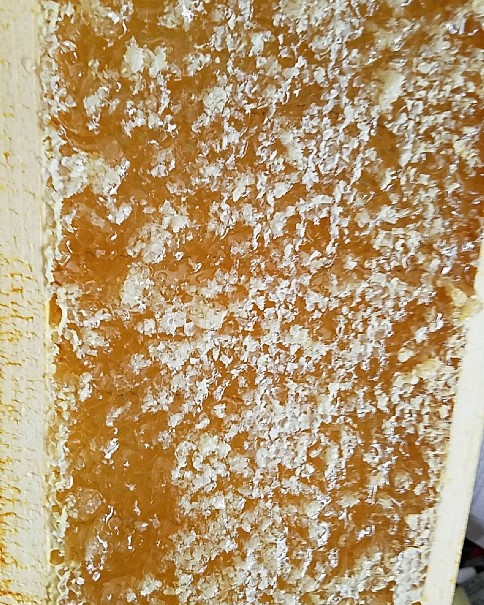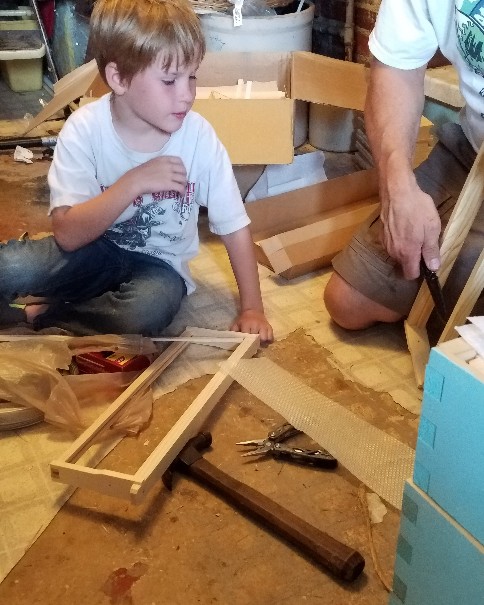 We will have more information as the weather changes.
We began raising bees from a wild bee tree. It was falling down and we attempted to save it. We brought the section of log with the bee hive up to the house via a bobcat. They seemed to do ok moving. We sat the hive up and watched for most of a year.
We then began to ponder the types of hives we would like to have in our little apiary. First we decided on Top Bar or Kenyon hives. This type requires the bee to make new comb after harvest as we take the honeycomb to be used in lip balm and lotions. Then we were gifted a Langstroth hive. Our neighbor, Gordon, was a master beekeeper and became our mentor. We learned so many wonderful things from Gordon, unfortunately, he passed away a couple of years ago and has been sorely missed. He often said that he didn't know anything about bees, just went with what the bees told him. He said that they have been a bee a lot longer than he had. Such wisdom is rare these days, we always want to make things fit our ideal. Take time and watch the miracle buzzing around before us.